Get ready for the ultimate shopping spree as Black Friday approaches! McPhilix Foods is thrilled to announce an extraordinary lineup of discounts and offers that will make your culinary dreams a reality. On the 24th of November, 2023, brace yourself for unbeatable deals both online and in our physical stores.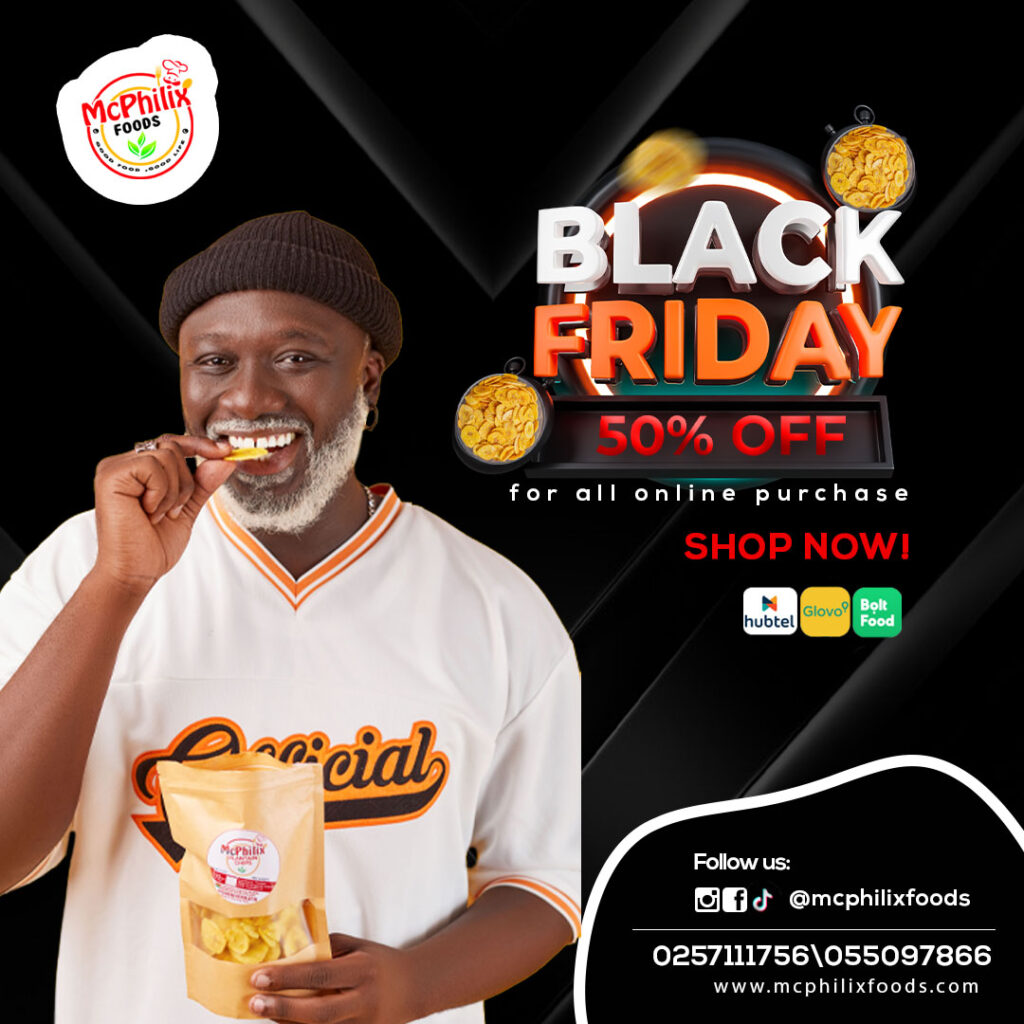 Up to 50% Off for All Online Orders: Glovo, Bolt, Hubtel, UltraSwift and on our Website – mcphilixfoods.com/store
Embrace the convenience of online shopping and treat yourself to a feast of savings with up to 50% off on all your favorite products. From delectable range of plantain chips and other meals, our online store is your gateway to incredible discounts. This exclusive offer is available for a limited time only, so don't miss out!
In-Store Sales:
Join us at our physical stores for a shopping experience like no other. Take advantage of our in-store sales featuring discounts of up to:
10% Off – Explore our aisles and discover a variety of products at a 10% discount.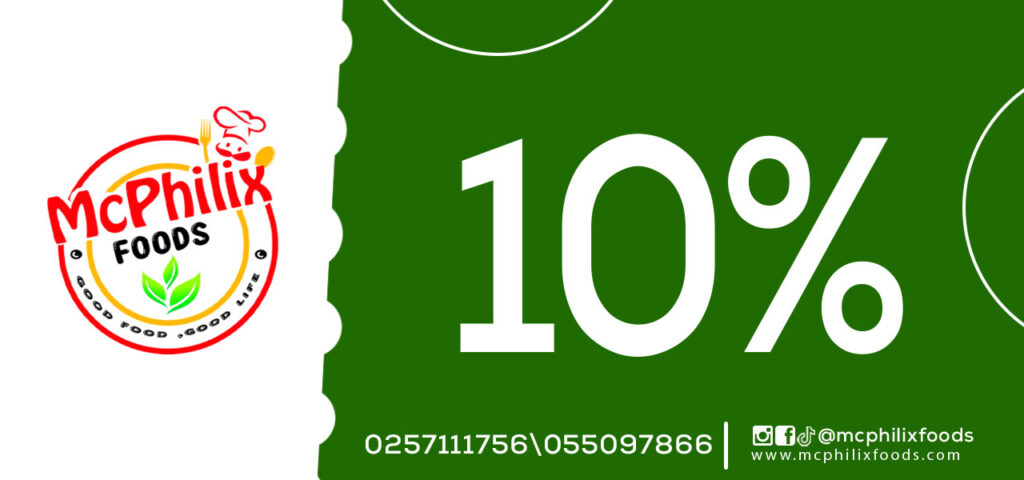 20% Off – Enjoy a substantial 20% off on selected items in-store, making your shopping experience even more delightful.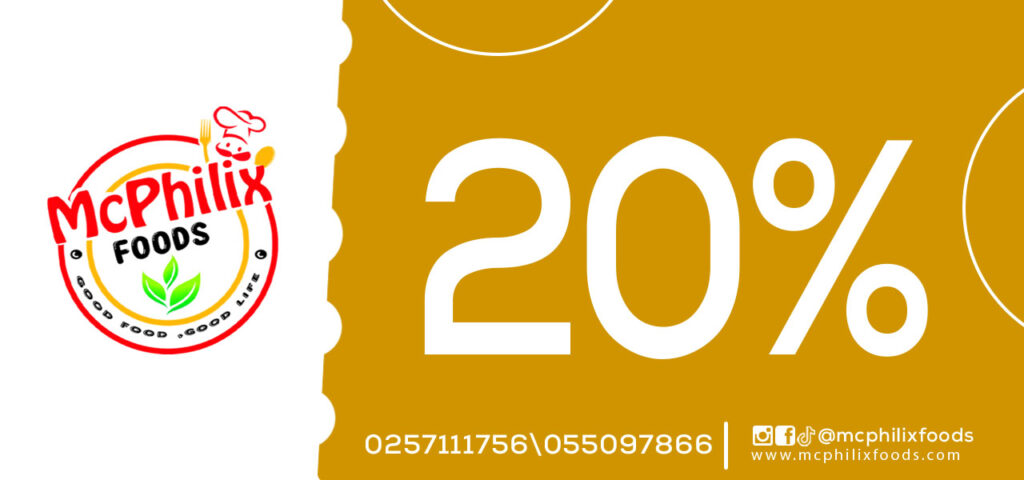 30% Off – Indulge in premium ingredients and specialty items with a generous 30% discount.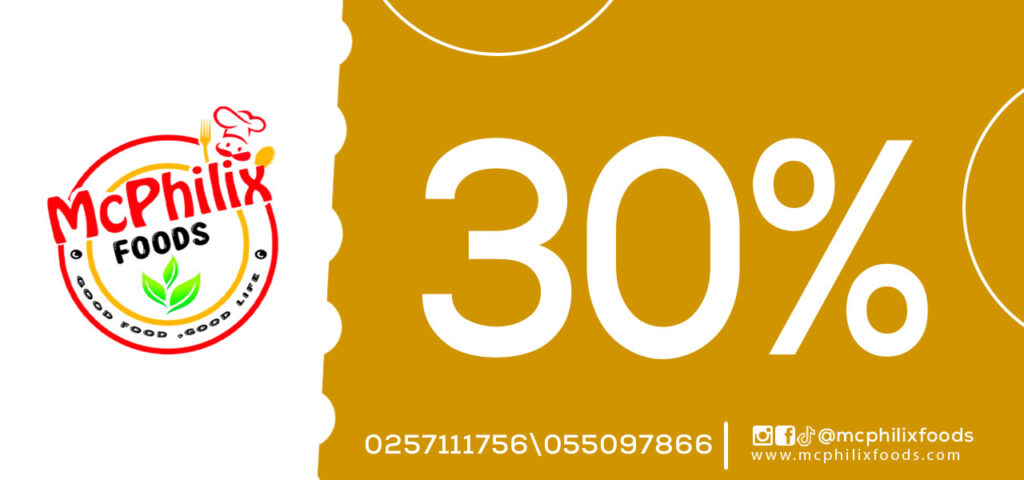 100% Discount Deals – Be on the lookout for surprise flash sales where selected items will be available for FREE! Yes, that's right, 100% off on specially marked products, but act fast as these deals won't last long!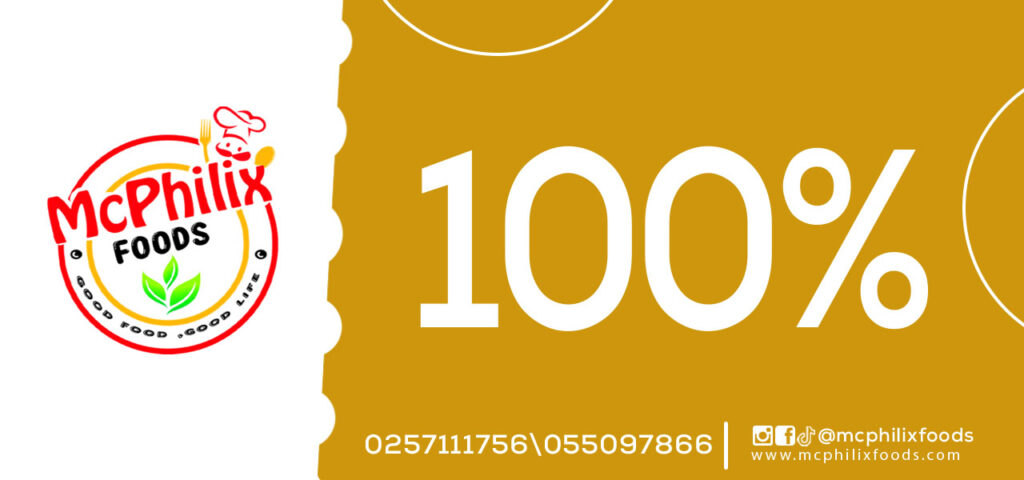 Terms & Conditions Apply:
Offers are valid on the 24th of November, 2023, only.
Discounts may vary on different products and are subject to availability.
Online discounts of up to 50% apply to all eligible products while stocks last.
In-store discounts range from 10% to 100% on selected items.
For more details regarding specific discounts, please visit our website or contact our customer care team.
Customer Care & Inquiries:
Should you have any queries regarding our Black Friday sales or need assistance with your orders, our dedicated customer care team is here to help! Feel free to reach out to us at 0535191108 or 0535191106. We're committed to ensuring your shopping experience is seamless and enjoyable.
Mark your calendars and get ready to dive into a world of culinary delights at unbeatable prices this Black Friday at McPhilix Foods. Whether you're a passionate home cook, a food enthusiast, or seeking the perfect gifts for loved ones, our Black Friday extravaganza has something for everyone.
Join us on the 24th of November, 2023, to take advantage of these incredible deals. Hurry, stock up on your favorites, and celebrate the joy of good food with McPhilix Foods!